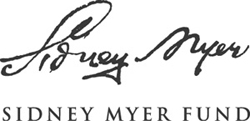 Australian Book Review, based in Melbourne, seeks applications for an Editorial Intern to help edit, produce and present Australia's foremost independent literary magazine. This is a unique opportunity for recent university graduates seeking an entrée into publishing.
This Internship – worth $20,000 and supported by the Sidney Myer Fund – is currently the only intensive, paid editorial training program of its kind in Australian publishing. It reflects ABR's long-standing commitment to fostering new editorial talent, and extends the magazine's established volunteer intern program; widely regarded as a 'finishing school' for editing and publishing graduates.
ABR is a small and hard-working organisation, with a profound commitment to new writing and literary values. This is an excellent opportunity to refine your editorial skills and to work closely with leading writers and editors.
Applications (maximum five pages, including CV) are due by Friday, 18 February 2011.